Mailbox Monday is a weekly event where we share our latest book arrivals. Link up and find new mailboxes to stalk at the Mailbox Monday blog.
Here are the books that arrived this week:
Lock & Key by Sarah Dessen – It's the summer of Sarah Dessen! I'm looking forward to catching up with this classic title.
The Weight of Feathers by Anna-Marie MacLemore – This is a love story with magical realism and I'm reading it with Diversity Book Club in September.
Weightless by Sarah Bannan – This book is about bullying and gossip and is written in first person plural pov.
About a Girl by Sarah McCarry – The final book in the Metamorphoses trilogy.
Audiobooks:
Eight Hundred Grapes by Laura Dave, read by Joy Osmanski – Georgia returns to her family's vineyard after finding out some unsettling news about her fiancé.
Come as You Are by Emily Nagoski, read by the author – This non-fiction book about women's sexuality is getting some rave reviews.
My Grandmother Asked Me to Tell You She's Sorry by Fredrik Backman, read by Joan Walker– A young girl's grandmother dies and leaves her apology letters to deliver to the people she's wronged.
Thanks so much to: Penguin, St. Martin's Press, and Simon & Schuster Audio
What's new in your mailbox?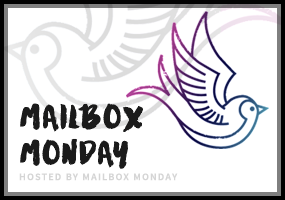 Related Posts