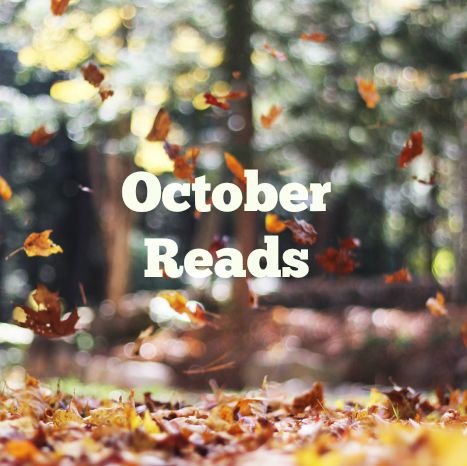 Happy almost October! I am ready for some fall weather, Halloween, and pumpkin spice whatever. And especially for new books! This month is not quite as massive as September for book releases, so I plan to catch up on a few September books I didn't get around to.
Here are Twelve Books to Read in October:
October 6:
Copy Girl
by
Anna Mitchael and Michelle Sassa
– Berkley. This debut is described as
Mad Men
meets
The Devil Wears Prada
. Count me in!
Pretending to Dance
by
Diane Chamberlain
– St. Martin's Press. During the adoption process, secrets about Mary's own past and family start to haunt her. This one is getting great early buzz.
A Step Toward Falling
by
Cammie McGovern
– HarperTeen. A girl with developmental disabilities is attacked, and the classmate who witnessed it did nothing. Now the classmate has a chance to make it up to her when she volunteers at a center for disabled people.
Carry On
by
Rainbow Rowell
– St. Martin's Griffin. Simon & Baz from
Fangirl
get to star in their own story.
The Rose Society
by
Marie Lu
– G.P. Putnam's Sons. The sequel to
The Young Elites
– I've been waiting for this one to come out so I can read the two back-to-back.
October 13:
Romancing the Dark in the City of Light
by
Ann Jacobus
– Thomas Dunne Books. An American girl has to repeat her senior year in Paris in order to earn her inheritance. But boys and her own personal demons are stumbling blocks for her.
First & Then
by
Emma Mills
– Henry Holt and Co. Described as
Pride and Prejudice
meets
Friday Night Lights.
 I always get sucked in with the FNL comparisons! The pretty cover doesn't hurt either.
Truly, Madly, Famously
by
Rebecca Serle
– Poppy. This is the sequel to the very cute love-on-a-movie-set drama 
Famous in Love
!
October 20:
Illuminae
by
Amie Kaufman and Jay Kristoff
– Knoph. There's a lot of hype about this one- the first in a new sci-fi trilogy. Color me intrigued!
The Lake House
by
Kate Morton
– Macmillan. This historical fiction mystery sounds very intriguing.
October 27:
What We Left Behind
by
Robin Talley
– Harlequin Teen. Talley's sophomore novel tackles sexuality and gender identity.
Underneath Everything
by
Marcy Beller Paul
– Balzer + Bray. This story about a toxic friendship sounds compelling.
Are any of these on your October TBR? What are you looking forward to reading next month?
Related Posts