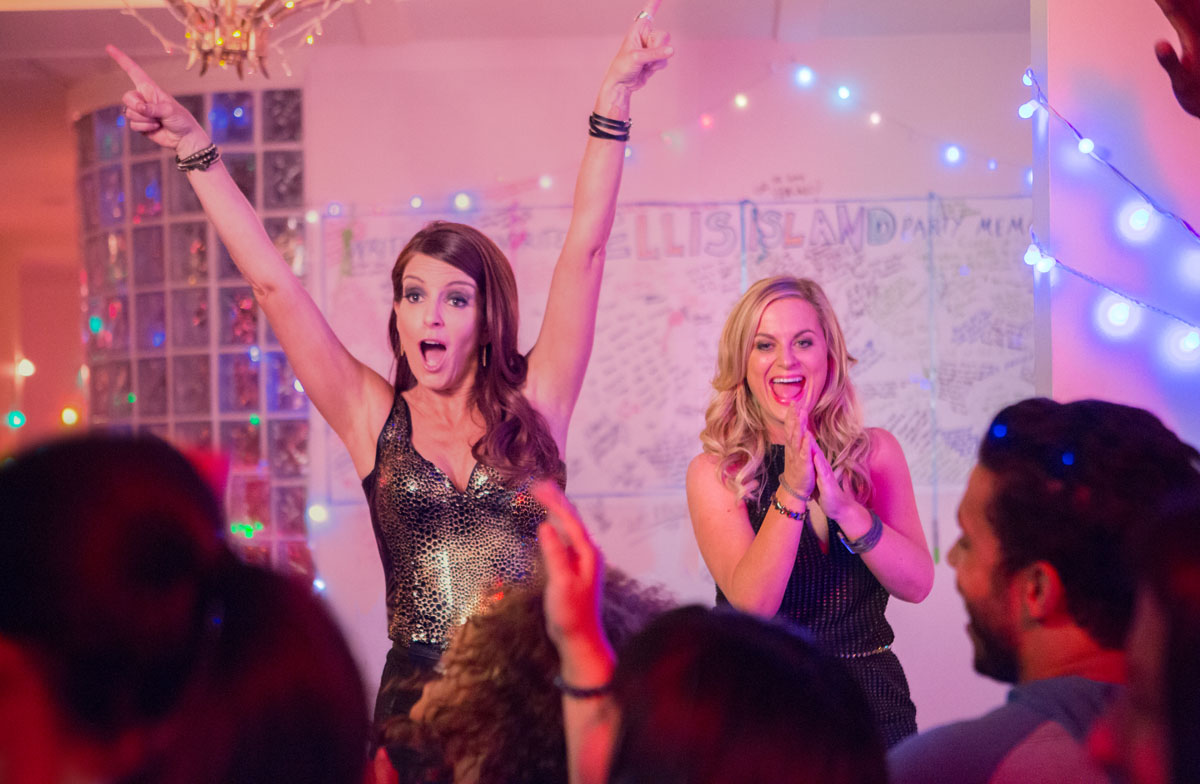 At this point you already know if you're going to see Sisters, the second pairing of the unstoppable comedy duo Tina Fey and Amy Poehler (2008's Baby Mama being their first movie team-up). All I can tell you now is, if you're thinking of going, absolutely go. Though the hilarious trailer (see below) steals most of the good gags from the film's first half-hour, that's only the tip of the iceberg, and there are endless laughs to follow.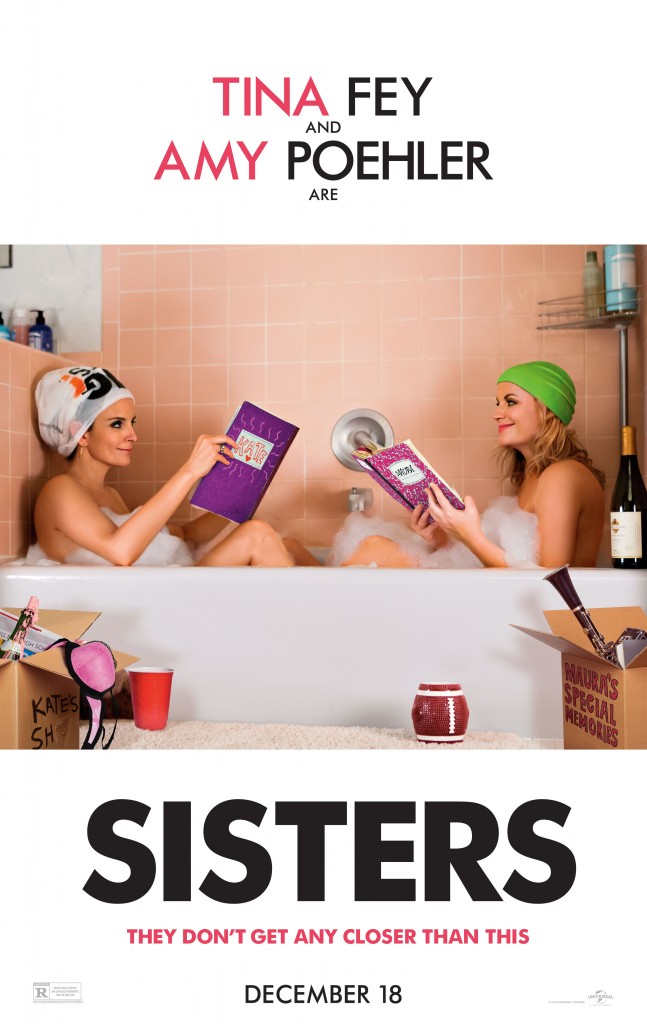 Poehler plays divorced nurse Maura Ellis, a sympathetic, can-do busybody not unlike Leslie Knope of Parks and Rec. Maura's parents (Dianne Wiest and James Brolin) tell her that they're selling the family home in Florida; can she let her sister Kate know? No easy feat; Kate is a leopard print-wearing walking disaster, a single-mom manicurist of no fixed address. She actually wants to move back in with her parents, which ain't gonna work now…
As the two sisters meet in Florida to clean out their childhood bedrooms in the old abode, they read old diaries and realize they have unfinished business. They decide to give the house a proper sendoff by throwing a final, raging "Ellis Island" party with all their former high-school friends. After encouraging Maura to get wild with the single hunk down the street (Ike Barinholtz, The Mindy Project), Kate realizes too late this means she must stay sober and play "party mom." How is that going to work?
The party itself is a rager and does not disappoint. SNL alums Tina and Amy have invited many of their past and future TV classmates, including Maya Rudolph, Bobby Moynihan, Kate McKinnon, and Rachel Dratch. As in 1998's party saga Can't Hardly Wait, this magical night provides all these characters and more with their own personal destinies.
With Maura and Kate's polar-opposite personalities, it's inevitable in a comedy like this that the two of them gradually trade places to see life from each other's side. It's fun seeing Maura get buzzed and lusty, but the real treat is Fey's portrayal of a sober, frazzled Kate trying to keep a lid on this out-of-control party. Crucially, the comfortable interplay between the two stars (good pals in real life) yields a performance in which you really can believe they're sisters.
The film overall is a warm yet wild look at the struggle to become an adult after decades of post-adolescence. (And it even has Christmas scenes to wrap up the story.) No nudity here, but some drug humor, plus F-bombs and other profanity. Not quite a family pic unless you're family's as wild as Kate and Maura's.
Footnote: It almost seems beside the point to mention it, but since Carrie Fisher (promoting that other movie that's opening this weekend) made some headlines talking about underused actresses over 40, I thought I'd throw this in. It was really refreshing to see a movie starring two women who are not under 40 ("double 21" is the term they use here, I think) and are not size 0; as always the gals look wonderful. The film's a great reminder that grown-up ladies have something to say. And that when they say it, you may hurt yourself laughing.
Related Posts