Knockout Games
by
G. Neri
Published by
Carolrhoda Lab ™
on 2014-08-01
Genres:
Adolescence
,
Peer Pressure
,
Social Issues
,
Violence
,
Young Adult
Pages:
304
Format:
Hardcover
Source:
Publisher
Buy on Amazon
Goodreads
For Kalvin Barnes, the only thing that comes close to the rush of playing the knockout game is watching videos of the knockout game.

Kalvin's crew always takes videos of their KOs, but Kalvin wants more—something better. He thinks if someone could really see the game for what it was, could appreciate it, could capture the essence of it—that would be a video for all time. The world would have to notice.

That's where Erica comes in. She's new in town. Awkward. Shy. White. But she's got a good camera and a filmmaker's eye. She could learn. Kalvin could open her eyes to the power he sees in the knockout game; he could make her see things his way. But first she'll have to close her eyes to everything else.

For a while, Kalvin's knockouts are strangers. For a while, Erica can ignore their suffering in the rush of creativity and Kalvin's attention. Then comes the KO that forces her eyes open, that makes her see what's really happening.

No one wins the knockout game.

Coretta Scott King Award honoree G. Neri captures the notorious and terrifying knockout game and its players in an unflinching novel that's hard to read and impossible to put down.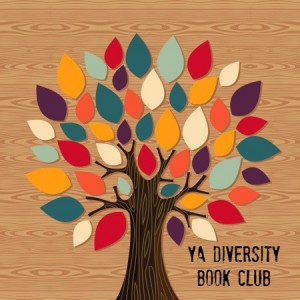 In the YA Diversity Book Club, we chat about the latest YA books that celebrate diversity. Our book club includes Sandie @ Teen Lit Rocks, Kristina @ Gone Pecan (currently taking a break from the book club – we miss you Kristina!) and Kristan @ We Heart YA. Each month we'll focus on one book with a book review (our discussion chat) and an author Q&A plus some fun bonus features.
Our September book club pick is KNOCKOUT GAMES by G. Neri. In Knockout Games, a new girl in school gets involved with the TKOs- a group of teens who play the "Knockout Game" (attempting to knockout innocent bystanders with one punch). It's hard-hitting (pun intended) and an uncomfortable yet riveting read. This book is perfect for classroom discussion and certainly gave our book club a lot to discuss. Thank you to Carolrhoda Lab for providing us with review copies of Knockout Games!
Checkout the book trailer:
5 Rounds with Knockout Games- Why you should read it:
1. It's Real – Google "knockout game" and you will see news reports of these incidents taking place across the country, and also articles that state that the knockout game trend is overstated.  G. Neri takes the reader inside the inner circle of the TKO's and humanizes the faces behind the headlines. Neri was inspired to write this book on a school visit to a St. Louis middle school, where he found out about this "social dare" known as the knockout game.
2. Makes you Think – This is banned books week, and that makes me think of books that are on the list; books that share uncomfortable truths and books that make you think. Knockout Games is not a banned book as far as I know, but it is a book that makes you think. Knockout Games stretched my mind, and that's something I really enjoy in YA lit. I like that Neri doesn't get preachy or present an easy solution, but opens up a dialogue.
3. Relatable – Neri makes the protagonist in Knockout Games an outsider. Erica is white and sticks out at her new predominantly black high school with her red hair. She wants desperately to belong and sees an in with her talents behind the video camera. We see the motivations that brought her to the TKO club, her infatuation with Kalvin, the charismatic Knockout King, and her ethical dilemma when she starts to question her involvement.
4. Absorbing – I stayed up late reading this book, and the second half of the book especially is action packed and full of suspense. The stakes get higher as the TKO's take get more daring to make their videos more compelling, and take on bigger targets. It's a tough read, but you can't look away.
5. Ripe for Discussion – The knockout games themselves are enough of a topic of discussion, but Neri also focuses in on other relevant issues. Cyberbullying, race, interracial dating, white privilege, community response, broken families, friendships, and role models are some of the areas Neri touches on.
 I'm glad I read Knockout Games and it's a book I won't soon forget. This is the first book I've read by Neri and I'm eager to catch up with his other books.
Be sure to check out all the Book Club features:
Our September book club pick is Lies We Tell Ourselves by Robin Talley. Read along with us!
Related Posts