I'm so thrilled to be the next stop on the All Four Stars blog tour! This middle grade debut from author Tara Dairman is completely charming and delectable. It features a precocious young chef and budding restaurant critic, some mouthwatering meals, New York City, and lots of fun, humor and adventure. Find out more about it straight from the author's mouth in a Q&A and make sure to enter to win a copy for yourself!
About All Four Stars:
"A scrumptious gem of a story!"—Jennifer A. Nielsen, New York Timesbestselling author of The False Prince

Meet Gladys Gatsby: New York's toughest restaurant critic. (Just don't tell anyone that she's in sixth grade.)

Gladys Gatsby has been cooking gourmet dishes since the age of seven, only her fast-food-loving parents have no idea! Now she's eleven, and after a crème brûlée accident (just a small fire), Gladys is cut off from the kitchen (and her allowance). She's devastated but soon finds just the right opportunity to pay her parents back when she's mistakenly contacted to write a restaurant review for one of the largest newspapers in the world.

But in order to meet her deadline and keep her dream job, Gladys must cook her way into the heart of her sixth-grade archenemy and sneak into New York City—all while keeping her identity a secret! Easy as pie, right?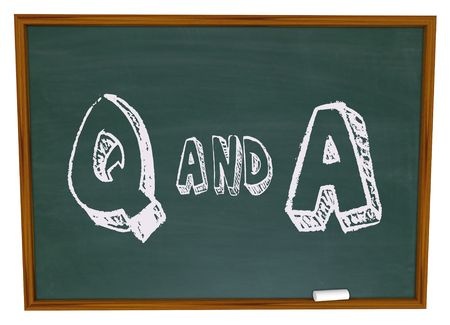 And now I'm very pleased to welcome author Tara Dairman to The Reading Date:
Lucy: Congrats on your debut, All Four Stars! It is such a delightful book! It gets all four stars from me. Thanks for answering a few questions about the book!
Considering your background as a playwright, how did you end up writing a middle grade book? Did you ever consider making All Four Stars a play?
Tara: I've actually been writing both plays and fiction for a long time (and have dabbled in screenplay-writing as well), so when an idea comes to me I usually have a vision of it on the stage, screen, or page. With All Four Stars, I had actually been wanting to try writing a novel for kids for a while, but I wanted to wait until I had a really fantastic idea. When I conceived of a character who was an undercover restaurant critic, I knew I'd hit on the right idea and started to work on the book.
Lucy: Reading your book made me so hungry! What is your favorite meal featured in the book? I'm hoping for a Gladys Gatsby Guide to Cooking companion book.
Tara: A cookbook would be great! I've had a lot of fun over the last year developing recipes that tie in with the book—you can find a few on my website. If I could eat one meal from the book, it would definitely be the meal that Parm's parents serve when Gladys stays for dinner. I adore Indian food, and made sure to stock that meal with my favorite dishes: chana masala, palak paneer, and samosas.
Lucy: I adore Indian food too, and Parm's family dinner made my mouth water! 
Considering your heroine Gladys' love of cooking, why does she want to be a critic rather than a professional chef? Or can you do both?
Tara: That's a great question, and actually, I could see Gladys doing both at different times in her career. I'd have to imagine that a fair number of restaurant critics started out as chefs—I know that Ruth Reichl did, for instance. But since Gladys appreciates so many different kinds of food, I think that she'd ultimately find life in a restaurant kitchen a bit limiting. As a critic, she can enjoy all sorts of different cuisines, and draw inspiration from them for her own home cooking.
Lucy: All Four Stars takes place in New York, a city I love to visit. Are your favorite restaurants and meals featured in the book, and are there any other restaurants we must dine at?
Tara: While I didn't mention any restaurants by name in the book (the few that are named are made up), there are little references in there to some of my favorite places. When Gladys's aunt Lydia takes her on her first culinary tour of Manhattan, they stop at an Ethiopian restaurant, a kosher restaurant, and a hole-in-the-wall Chinese dumpling place. Those are based on three of my favorite NYC eateries: Queen of Sheba, Katz's Deli, and Tasty Dumpling. But if someone were taking a trip to NYC and asked me for recommendations, I'm sure I'd have a hard time reining myself in! I'd definitely add a stop at Big Booty Bread Co. in Chelsea for a "cheese rock" (also known as pan de yuca, or Colombian cheese bread—SO good), any branch of Shake Shack for a burger and a caramel shake, Dinosaur BBQ in Harlem for amazing ribs and brisket, and Yunnan Kitchen for tapas-style small plates with flavors from my favorite region in China. Oh! And the Ronnybrook Dairy shop in Chelsea Market for the world's best drinkable yogurts, and some very good ice cream, too. (See, I told you I wouldn't be able to stop recommending once I started!)
Lucy: You're killing me! I need to plan another NYC visit, stat! And oh, dear readers you must check out this post on The Midnight Garden for a Gladys Gatsby Foodie Tour of NYC.
Tara, I have a child whose taste in food is more similar to Gladys' friend Parm than Gladys. Have you always been an adventurous eater, and do you think kids today have a more sophisticated palate?
Tara: Haha, no—Parm is 100% based on me at that age. I would have eaten cereal for every meal if my parents had let me! I really didn't start trying new things until high school, thanks to a teacher who always made us eat at ethnic restaurants on field trips into New York City, and a best friend whose mom cooked amazing traditional Italian food and who invited me to dinner regularly.
As for kids today, the ones I interact with seem to be a little more adventurous in their tastes than I was, but I don't know if that's because I live in a different part of the country now, where people seem to be much more into home-cooking and healthy cooking. Or maybe it's because the microwave is less of a novelty now than it was in the 80s, when I was a kid. Back then, it was this new, exciting convenience, and some people may have embraced it a little too fervently. The scene in which Gladys's parents cook meatloaf in the microwave is, sadly, inspired by many meatloaves from my childhood.
Lucy: The adults in the book provided some good comic relief, like Gladys' aunt with all the nicknames, the actors in the Glossy Girl: The Musical, and the NY Standard editor with the pink fetish. Which character was the most fun for you to write?
Tara: You know, I loved writing ALL of those characters you mention. Gladys's aunt was very much inspired by my own aunt (who still calls me "Taramasalata"), and the actors were easy to write since I've spent so much time in the theater. I'm happy anytime I can sneak a little slapstick or satire into my writing, and I really hope that readers enjoy the humor as much as I enjoyed writing it.
Lucy: You traveled extensively while writing All Four Stars- which locale was your favorite to write in?
Tara: The Kilimanjaro Coffee Lounge in Moshi, Tanzania, will always have a special place in my heart, since that's where I finished writing the first draft of All Four Stars. My husband spent five days climbing Mount Kilimanjaro, and I just wrote and wrote while the lovely staff there supplied me with pots of chai and bowls of spaghetti. I also spent a couple of days writing in a beautiful guesthouse in the seaside town of Essaouira, Morocco. I still dream of setting up my own Moroccan-style writing nook at home with floor pillows and a long, low table.
Lucy: Can you give us a tease about Gladys' next adventures in the sequel?
Tara: The summer after sixth grade will see Gladys getting sucked into a situation she swore she'd avoid forever: summer camp! There will be a dictatorial lunch lady, an annoying new nemesis, and an almost-impossible reviewing assignment from the New York Standard—where someone just might be working behind the scenes to sabotage Gladys's fledgling career. It was a LOT of fun to write. 🙂
Thank you so much for having me at The Reading Date, and for your excellent questions! Participating in this interview was a delight.
-Tara
Thanks so much for the fun interview, Tara! 
Tara Dairman is a novelist, playwright, and survivor of the world's longest honeymoon (2 years, 74 countries!) Her first middle-grade novel, All Four Stars, will be published on July 10, 2014 by Putnam/Penguin. Tara grew up in New York and earned a B.A. in Creative Writing from Dartmouth College; she currently lives in Colorado, where she teaches writing to students aged 6-13.
Keep up with all of Tara's latest news on her website, Twitter, GoodReads, and Facebook.
Giveaway!
Be sure to enter to win a copy of All Four Stars by filling out the Rafflecopter form. You can win 1 of 8 finished copies of the book, courtesy of Putnam! Giveaway is open to U.S. and Canadian residents aged 18 or older, or 13 or older with parental permission.
Thanks to Wendy at The Midnight Garden for hosting the tour and introducing me to this wonderful book! Check out the next stop on the tour tomorrow at For What It's Worth.
What is your favorite foodie city, readers? 
Related Posts